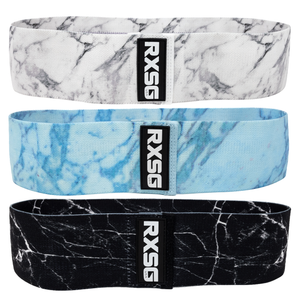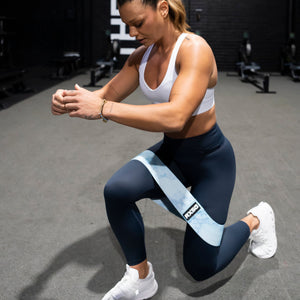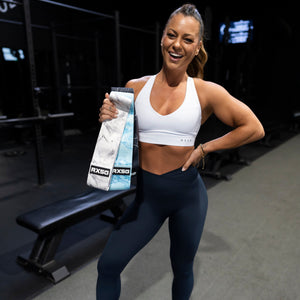 Versatile, portable and effective! Get ready to build your booty (or body) with our fabric resistance Bands.
The Rx Build Bands are made from poly/cotton/latex blend to stand up to your toughest workouts! Non-slip backing means no more wasted time adjusting the bands mid workout.

You get all three 3"/7.5cm x 15"/37.5cm bands in a custom Rx mesh carry case!
White Band is light resistance.
Blue Band is Medium resistance.
Black Band is Heavy resistance.