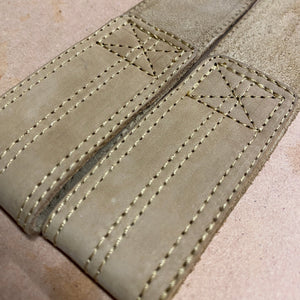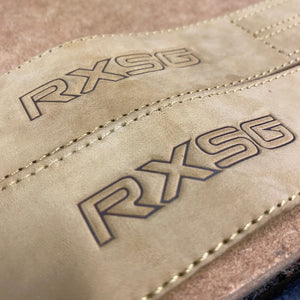 The Rx Icon Lifting Straps are the ideal accessory for your heavy lifting.
Used by Olympic Weightlifters for Snatch, Snatch and Clean Pulls, Deadlifts, RDL's, for extra grip on DB's or machines and when adding tempo to your movements. 
The tanned leather and reinforced double stitching bring an old school look and feel, while the RXSG and ICON branding adds a cool look. 
Please note; being genuine leather, the straps will be stiff before their first use and break in over time. The leather softens with use.