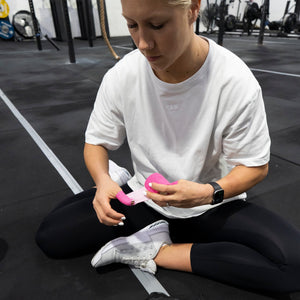 Thumb Tape.  *INCLUDES FREE SHIPPING* 

Premium, flexible lifting tape is manufactured from cotton/polyester, is easy to apply, tears off easily, high adhesion and doesn't leave glue residue after removal.
Available in: 1, 2 and 3-Packs and 4 colours: Black, Red, Pink and Light Blue. 
Black now available in 6, 12 & 24-Packs. 

Roll dimensions: 4.57m x 5cm wide
Adhesive strength: >7N
Glue: Latex Free Zinc-Oxide