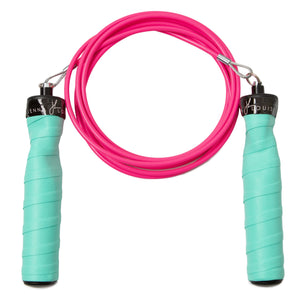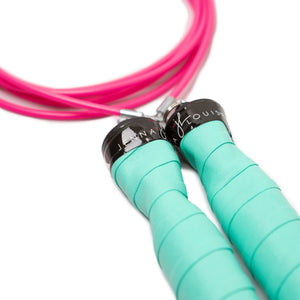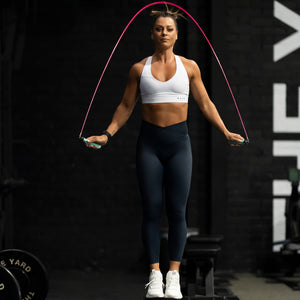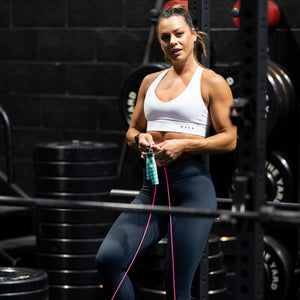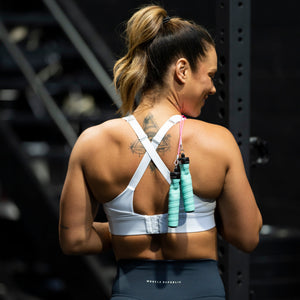 *INCLUDES FREE SHIPPING FOR AUSTRALIAN CUSTOMERS*
LEARN how to size your Rx Jump Rope here

Introducing the Jenna Louise Signature Rx Jump Rope.
Jenna Louise (JL) is a Multi-Discipline & Performance Athlete. She refers to her style of training as Hybrid due to cross over of many different disciplines & methodologies. As a Fitness Expert, Master Trainer, Nutrition Coach, Athlete, Business Owner, Ambassador and Founder of The Jenna Louise brand, her aim is to help people find ways to challenge themselves daily to help boost their physical & mental health, confidence, well-being, self-worth, knowledge and values. With over 10 years-experience in the Health & Fitness Industry, her experience as an industry leading female has earned her a number of magazine covers, multiple publications and television appearances including Season 1 & 2 of Australian Ninja Warrior, MTV Australia and a guest on The Today Show.
The Jenna Louise Signature Rx Jump Rope includes 'Teal' handles complete with the Jenna Louise JL personal logo and signature. Coupled with a Neon Pink cable in your choice of weight and length, it is the sexiest and best all-round Skipping Rope to take anywhere.  
Please note; using cables on concrete or hard and abrasive surfaces is not recommended. To ensure the longevity of your cable, use only on gym flooring or matting.