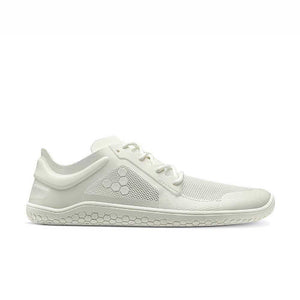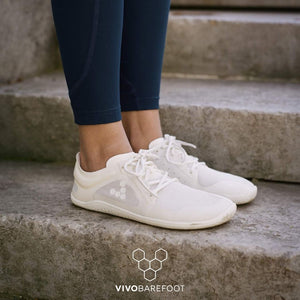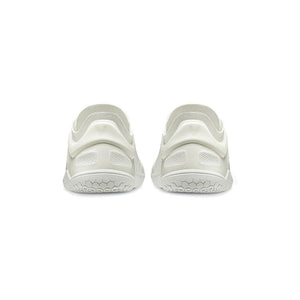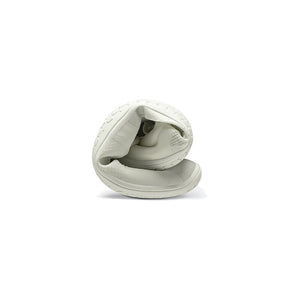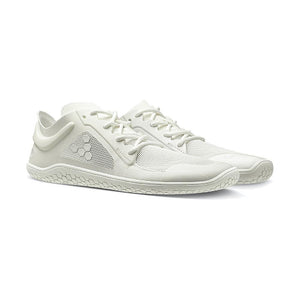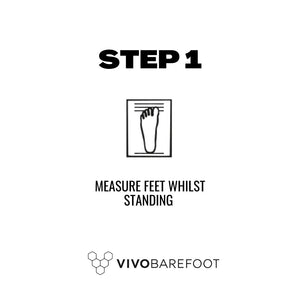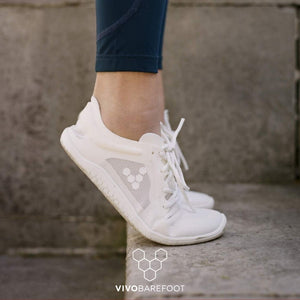 *INCLUDES FREE SHIPPING FOR AUSTRALIAN CUSTOMERS*
The lightweight recycled active trainer, made for uninhibited movement.

Foot shaped (not shoe shaped), to let your feet do their natural thing
WIDE to allow for natural stability
THIN to enable you to feel more
FLEXIBLE to enable natural movement.
(Re)new and improved- remade with more sustainable materials that have reduced this impact this footwear has on the planet.
Lightweight and versatile, whether you're working in or working out, keep your natural connection.
ACTIVE OUTSOLE
The Active Sole offers the most sensory underfoot experience, providing ultimate grip and durability on hard surfaces in urban environments. The signature 4mm thin sole puts the minimum material between your feet and the ground.
RECYCLED MATERIALS
Made from recycled materials, reusing post-consumer plastic waste, helping to reduce our waste to landfill.
VEGAN/ANIMAL FREE
Made from materials that are free from animal products and meet the Vivobarefoot vegan definition.
ORTHOLITE PERFORMANCE INSOLE
The Ortholite Performance Insole comprised of recycled PU foam, reducing waste and the use of virgin plastics.
(RE)NEW AND IMPROVED
Less material sources, better materials and more sustainable materials have reduced the impact this footwear has on the planet, whilst keeping all of the feeling.
WIDE, THIN AND FLEXIBLE
WIDE to allow for healthy foot spread and natural stability, THIN to enable you to feel more and move skillfully, and FLEXIBLE to build foot strength enable natural movement.
MADE IN VIETNAM
Made with feeling in Ho Chi Minh and Hanoi, Vietnam.
EXCHANGE/RETURN
30-Day Exchange on Footwear. For information of EXCHANGE/RETURN of Footwear, please see our TERMS & CONDITIONS. 
SIZE GUIDE
Our shoes fit 'big' deliberately – we call this 'the rule of thumb'. Your toes need wiggle room! This is especially important for running. If you can fit your thumb in-between the end of your toe and the front of the shoe, you've more than likely found your ideal size.