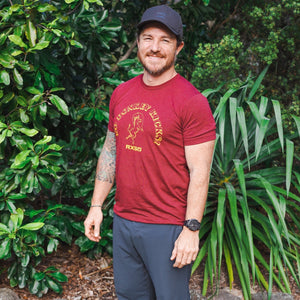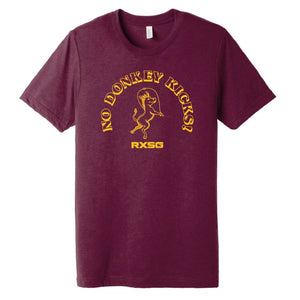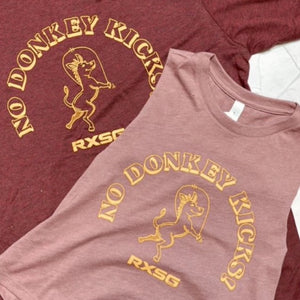 Drawing inspiration from the double under donkey kickers; you know who you are! This sweet design of "Double Under Donkey" is both tongue in cheek and retro cool. Designed and printed in Australia.
Manufactured with a flexible and comfortable 50% Polyester / 25% Combed Ring-Spun Cotton / 25% Rayon by Next Level Apparel, it's the perfect balance between forgiving sportswear and casual apparel.
Available in Solid Maroon with Gold Print.